Deprecated
: Non-static method JRequest::getCmd() should not be called statically, assuming $this from incompatible context in
/home/nadv/public_html/nvm/templates/principal2/libs/gk.template.helper.php
on line
256
Deprecated
: Non-static method JRequest::getVar() should not be called statically, assuming $this from incompatible context in
/home/nadv/public_html/nvm/libraries/joomla/environment/request.php
on line
255
Deprecated
: Non-static method JModuleHelper::getModules() should not be called statically, assuming $this from incompatible context in
/home/nadv/public_html/nvm/libraries/joomla/document/html/html.php
on line
272
Deprecated
: Non-static method JModuleHelper::_load() should not be called statically, assuming $this from incompatible context in
/home/nadv/public_html/nvm/libraries/joomla/application/module/helper.php
on line
88
Deprecated
: Non-static method JRequest::getBool() should not be called statically, assuming $this from incompatible context in
/home/nadv/public_html/nvm/libraries/joomla/application/module/helper.php
on line
97
Deprecated
: Non-static method JRequest::getVar() should not be called statically, assuming $this from incompatible context in
/home/nadv/public_html/nvm/libraries/joomla/environment/request.php
on line
217
Deprecated
: Non-static method JRequest::_cleanVar() should not be called statically, assuming $this from incompatible context in
/home/nadv/public_html/nvm/libraries/joomla/environment/request.php
on line
151
Deprecated
: Non-static method JFilterInput::getInstance() should not be called statically, assuming $this from incompatible context in
/home/nadv/public_html/nvm/libraries/joomla/environment/request.php
on line
577
Deprecated
: Non-static method JModuleHelper::getModules() should not be called statically, assuming $this from incompatible context in
/home/nadv/public_html/nvm/libraries/joomla/document/html/html.php
on line
272
Deprecated
: Non-static method JModuleHelper::_load() should not be called statically, assuming $this from incompatible context in
/home/nadv/public_html/nvm/libraries/joomla/application/module/helper.php
on line
88
Deprecated
: Non-static method JRequest::getBool() should not be called statically, assuming $this from incompatible context in
/home/nadv/public_html/nvm/libraries/joomla/application/module/helper.php
on line
97
Deprecated
: Non-static method JRequest::getVar() should not be called statically, assuming $this from incompatible context in
/home/nadv/public_html/nvm/libraries/joomla/environment/request.php
on line
217
Deprecated
: Non-static method JRequest::_cleanVar() should not be called statically, assuming $this from incompatible context in
/home/nadv/public_html/nvm/libraries/joomla/environment/request.php
on line
151
Deprecated
: Non-static method JFilterInput::getInstance() should not be called statically, assuming $this from incompatible context in
/home/nadv/public_html/nvm/libraries/joomla/environment/request.php
on line
577
Deprecated
: Non-static method JRequest::getCmd() should not be called statically, assuming $this from incompatible context in
/home/nadv/public_html/nvm/templates/principal2/libs/gk.template.helper.php
on line
256
Deprecated
: Non-static method JRequest::getVar() should not be called statically, assuming $this from incompatible context in
/home/nadv/public_html/nvm/libraries/joomla/environment/request.php
on line
255
Deprecated
: Non-static method JModuleHelper::getModules() should not be called statically, assuming $this from incompatible context in
/home/nadv/public_html/nvm/libraries/joomla/document/html/html.php
on line
272
Deprecated
: Non-static method JModuleHelper::_load() should not be called statically, assuming $this from incompatible context in
/home/nadv/public_html/nvm/libraries/joomla/application/module/helper.php
on line
88
Deprecated
: Non-static method JRequest::getBool() should not be called statically, assuming $this from incompatible context in
/home/nadv/public_html/nvm/libraries/joomla/application/module/helper.php
on line
97
Deprecated
: Non-static method JRequest::getVar() should not be called statically, assuming $this from incompatible context in
/home/nadv/public_html/nvm/libraries/joomla/environment/request.php
on line
217
Deprecated
: Non-static method JRequest::_cleanVar() should not be called statically, assuming $this from incompatible context in
/home/nadv/public_html/nvm/libraries/joomla/environment/request.php
on line
151
Deprecated
: Non-static method JFilterInput::getInstance() should not be called statically, assuming $this from incompatible context in
/home/nadv/public_html/nvm/libraries/joomla/environment/request.php
on line
577
Deprecated
: Non-static method JRequest::getCmd() should not be called statically, assuming $this from incompatible context in
/home/nadv/public_html/nvm/templates/principal2/libs/gk.template.helper.php
on line
256
Deprecated
: Non-static method JRequest::getVar() should not be called statically, assuming $this from incompatible context in
/home/nadv/public_html/nvm/libraries/joomla/environment/request.php
on line
255
Deprecated
: Non-static method JModuleHelper::getModules() should not be called statically, assuming $this from incompatible context in
/home/nadv/public_html/nvm/libraries/joomla/document/html/html.php
on line
272
Deprecated
: Non-static method JModuleHelper::_load() should not be called statically, assuming $this from incompatible context in
/home/nadv/public_html/nvm/libraries/joomla/application/module/helper.php
on line
88
Deprecated
: Non-static method JRequest::getBool() should not be called statically, assuming $this from incompatible context in
/home/nadv/public_html/nvm/libraries/joomla/application/module/helper.php
on line
97
Deprecated
: Non-static method JRequest::getVar() should not be called statically, assuming $this from incompatible context in
/home/nadv/public_html/nvm/libraries/joomla/environment/request.php
on line
217
Deprecated
: Non-static method JRequest::_cleanVar() should not be called statically, assuming $this from incompatible context in
/home/nadv/public_html/nvm/libraries/joomla/environment/request.php
on line
151
Deprecated
: Non-static method JFilterInput::getInstance() should not be called statically, assuming $this from incompatible context in
/home/nadv/public_html/nvm/libraries/joomla/environment/request.php
on line
577
Deprecated
: Non-static method JModuleHelper::getModules() should not be called statically, assuming $this from incompatible context in
/home/nadv/public_html/nvm/libraries/joomla/document/html/html.php
on line
272
Deprecated
: Non-static method JModuleHelper::_load() should not be called statically, assuming $this from incompatible context in
/home/nadv/public_html/nvm/libraries/joomla/application/module/helper.php
on line
88
Deprecated
: Non-static method JRequest::getBool() should not be called statically, assuming $this from incompatible context in
/home/nadv/public_html/nvm/libraries/joomla/application/module/helper.php
on line
97
Deprecated
: Non-static method JRequest::getVar() should not be called statically, assuming $this from incompatible context in
/home/nadv/public_html/nvm/libraries/joomla/environment/request.php
on line
217
Deprecated
: Non-static method JRequest::_cleanVar() should not be called statically, assuming $this from incompatible context in
/home/nadv/public_html/nvm/libraries/joomla/environment/request.php
on line
151
Deprecated
: Non-static method JFilterInput::getInstance() should not be called statically, assuming $this from incompatible context in
/home/nadv/public_html/nvm/libraries/joomla/environment/request.php
on line
577
Deprecated
: Non-static method JRequest::getCmd() should not be called statically, assuming $this from incompatible context in
/home/nadv/public_html/nvm/templates/principal2/libs/gk.template.helper.php
on line
256
Deprecated
: Non-static method JRequest::getVar() should not be called statically, assuming $this from incompatible context in
/home/nadv/public_html/nvm/libraries/joomla/environment/request.php
on line
255
Deprecated
: Non-static method JModuleHelper::getModules() should not be called statically, assuming $this from incompatible context in
/home/nadv/public_html/nvm/libraries/joomla/document/html/html.php
on line
272
Deprecated
: Non-static method JModuleHelper::_load() should not be called statically, assuming $this from incompatible context in
/home/nadv/public_html/nvm/libraries/joomla/application/module/helper.php
on line
88
Deprecated
: Non-static method JRequest::getBool() should not be called statically, assuming $this from incompatible context in
/home/nadv/public_html/nvm/libraries/joomla/application/module/helper.php
on line
97
Deprecated
: Non-static method JRequest::getVar() should not be called statically, assuming $this from incompatible context in
/home/nadv/public_html/nvm/libraries/joomla/environment/request.php
on line
217
Deprecated
: Non-static method JRequest::_cleanVar() should not be called statically, assuming $this from incompatible context in
/home/nadv/public_html/nvm/libraries/joomla/environment/request.php
on line
151
Deprecated
: Non-static method JFilterInput::getInstance() should not be called statically, assuming $this from incompatible context in
/home/nadv/public_html/nvm/libraries/joomla/environment/request.php
on line
577
Deprecated
: Non-static method JModuleHelper::getModules() should not be called statically, assuming $this from incompatible context in
/home/nadv/public_html/nvm/libraries/joomla/document/html/html.php
on line
272
Deprecated
: Non-static method JModuleHelper::_load() should not be called statically, assuming $this from incompatible context in
/home/nadv/public_html/nvm/libraries/joomla/application/module/helper.php
on line
88
Deprecated
: Non-static method JRequest::getBool() should not be called statically, assuming $this from incompatible context in
/home/nadv/public_html/nvm/libraries/joomla/application/module/helper.php
on line
97
Deprecated
: Non-static method JRequest::getVar() should not be called statically, assuming $this from incompatible context in
/home/nadv/public_html/nvm/libraries/joomla/environment/request.php
on line
217
Deprecated
: Non-static method JRequest::_cleanVar() should not be called statically, assuming $this from incompatible context in
/home/nadv/public_html/nvm/libraries/joomla/environment/request.php
on line
151
Deprecated
: Non-static method JFilterInput::getInstance() should not be called statically, assuming $this from incompatible context in
/home/nadv/public_html/nvm/libraries/joomla/environment/request.php
on line
577
Deprecated
: Non-static method JModuleHelper::getModules() should not be called statically, assuming $this from incompatible context in
/home/nadv/public_html/nvm/libraries/joomla/document/html/html.php
on line
272
Deprecated
: Non-static method JModuleHelper::_load() should not be called statically, assuming $this from incompatible context in
/home/nadv/public_html/nvm/libraries/joomla/application/module/helper.php
on line
88
Deprecated
: Non-static method JRequest::getBool() should not be called statically, assuming $this from incompatible context in
/home/nadv/public_html/nvm/libraries/joomla/application/module/helper.php
on line
97
Deprecated
: Non-static method JRequest::getVar() should not be called statically, assuming $this from incompatible context in
/home/nadv/public_html/nvm/libraries/joomla/environment/request.php
on line
217
Deprecated
: Non-static method JRequest::_cleanVar() should not be called statically, assuming $this from incompatible context in
/home/nadv/public_html/nvm/libraries/joomla/environment/request.php
on line
151
Deprecated
: Non-static method JFilterInput::getInstance() should not be called statically, assuming $this from incompatible context in
/home/nadv/public_html/nvm/libraries/joomla/environment/request.php
on line
577
Deprecated
: Non-static method JModuleHelper::getModules() should not be called statically, assuming $this from incompatible context in
/home/nadv/public_html/nvm/libraries/joomla/document/html/html.php
on line
272
Deprecated
: Non-static method JModuleHelper::_load() should not be called statically, assuming $this from incompatible context in
/home/nadv/public_html/nvm/libraries/joomla/application/module/helper.php
on line
88
Deprecated
: Non-static method JRequest::getBool() should not be called statically, assuming $this from incompatible context in
/home/nadv/public_html/nvm/libraries/joomla/application/module/helper.php
on line
97
Deprecated
: Non-static method JRequest::getVar() should not be called statically, assuming $this from incompatible context in
/home/nadv/public_html/nvm/libraries/joomla/environment/request.php
on line
217
Deprecated
: Non-static method JRequest::_cleanVar() should not be called statically, assuming $this from incompatible context in
/home/nadv/public_html/nvm/libraries/joomla/environment/request.php
on line
151
Deprecated
: Non-static method JFilterInput::getInstance() should not be called statically, assuming $this from incompatible context in
/home/nadv/public_html/nvm/libraries/joomla/environment/request.php
on line
577
Deprecated
: Non-static method JModuleHelper::getModules() should not be called statically, assuming $this from incompatible context in
/home/nadv/public_html/nvm/libraries/joomla/document/html/html.php
on line
272
Deprecated
: Non-static method JModuleHelper::_load() should not be called statically, assuming $this from incompatible context in
/home/nadv/public_html/nvm/libraries/joomla/application/module/helper.php
on line
88
Deprecated
: Non-static method JRequest::getBool() should not be called statically, assuming $this from incompatible context in
/home/nadv/public_html/nvm/libraries/joomla/application/module/helper.php
on line
97
Deprecated
: Non-static method JRequest::getVar() should not be called statically, assuming $this from incompatible context in
/home/nadv/public_html/nvm/libraries/joomla/environment/request.php
on line
217
Deprecated
: Non-static method JRequest::_cleanVar() should not be called statically, assuming $this from incompatible context in
/home/nadv/public_html/nvm/libraries/joomla/environment/request.php
on line
151
Deprecated
: Non-static method JFilterInput::getInstance() should not be called statically, assuming $this from incompatible context in
/home/nadv/public_html/nvm/libraries/joomla/environment/request.php
on line
577
Deprecated
: Non-static method JModuleHelper::getModules() should not be called statically, assuming $this from incompatible context in
/home/nadv/public_html/nvm/libraries/joomla/document/html/html.php
on line
272
Deprecated
: Non-static method JModuleHelper::_load() should not be called statically, assuming $this from incompatible context in
/home/nadv/public_html/nvm/libraries/joomla/application/module/helper.php
on line
88
Deprecated
: Non-static method JRequest::getBool() should not be called statically, assuming $this from incompatible context in
/home/nadv/public_html/nvm/libraries/joomla/application/module/helper.php
on line
97
Deprecated
: Non-static method JRequest::getVar() should not be called statically, assuming $this from incompatible context in
/home/nadv/public_html/nvm/libraries/joomla/environment/request.php
on line
217
Deprecated
: Non-static method JRequest::_cleanVar() should not be called statically, assuming $this from incompatible context in
/home/nadv/public_html/nvm/libraries/joomla/environment/request.php
on line
151
Deprecated
: Non-static method JFilterInput::getInstance() should not be called statically, assuming $this from incompatible context in
/home/nadv/public_html/nvm/libraries/joomla/environment/request.php
on line
577
Deprecated
: Non-static method JModuleHelper::getModules() should not be called statically, assuming $this from incompatible context in
/home/nadv/public_html/nvm/libraries/joomla/document/html/html.php
on line
272
Deprecated
: Non-static method JModuleHelper::_load() should not be called statically, assuming $this from incompatible context in
/home/nadv/public_html/nvm/libraries/joomla/application/module/helper.php
on line
88
Deprecated
: Non-static method JRequest::getBool() should not be called statically, assuming $this from incompatible context in
/home/nadv/public_html/nvm/libraries/joomla/application/module/helper.php
on line
97
Deprecated
: Non-static method JRequest::getVar() should not be called statically, assuming $this from incompatible context in
/home/nadv/public_html/nvm/libraries/joomla/environment/request.php
on line
217
Deprecated
: Non-static method JRequest::_cleanVar() should not be called statically, assuming $this from incompatible context in
/home/nadv/public_html/nvm/libraries/joomla/environment/request.php
on line
151
Deprecated
: Non-static method JFilterInput::getInstance() should not be called statically, assuming $this from incompatible context in
/home/nadv/public_html/nvm/libraries/joomla/environment/request.php
on line
577
Deprecated
: Non-static method JModuleHelper::getModules() should not be called statically, assuming $this from incompatible context in
/home/nadv/public_html/nvm/libraries/joomla/document/html/html.php
on line
272
Deprecated
: Non-static method JModuleHelper::_load() should not be called statically, assuming $this from incompatible context in
/home/nadv/public_html/nvm/libraries/joomla/application/module/helper.php
on line
88
Deprecated
: Non-static method JRequest::getBool() should not be called statically, assuming $this from incompatible context in
/home/nadv/public_html/nvm/libraries/joomla/application/module/helper.php
on line
97
Deprecated
: Non-static method JRequest::getVar() should not be called statically, assuming $this from incompatible context in
/home/nadv/public_html/nvm/libraries/joomla/environment/request.php
on line
217
Deprecated
: Non-static method JRequest::_cleanVar() should not be called statically, assuming $this from incompatible context in
/home/nadv/public_html/nvm/libraries/joomla/environment/request.php
on line
151
Deprecated
: Non-static method JFilterInput::getInstance() should not be called statically, assuming $this from incompatible context in
/home/nadv/public_html/nvm/libraries/joomla/environment/request.php
on line
577
Deprecated
: Non-static method JModuleHelper::getModules() should not be called statically, assuming $this from incompatible context in
/home/nadv/public_html/nvm/libraries/joomla/document/html/html.php
on line
272
Deprecated
: Non-static method JModuleHelper::_load() should not be called statically, assuming $this from incompatible context in
/home/nadv/public_html/nvm/libraries/joomla/application/module/helper.php
on line
88
Deprecated
: Non-static method JRequest::getBool() should not be called statically, assuming $this from incompatible context in
/home/nadv/public_html/nvm/libraries/joomla/application/module/helper.php
on line
97
Deprecated
: Non-static method JRequest::getVar() should not be called statically, assuming $this from incompatible context in
/home/nadv/public_html/nvm/libraries/joomla/environment/request.php
on line
217
Deprecated
: Non-static method JRequest::_cleanVar() should not be called statically, assuming $this from incompatible context in
/home/nadv/public_html/nvm/libraries/joomla/environment/request.php
on line
151
Deprecated
: Non-static method JFilterInput::getInstance() should not be called statically, assuming $this from incompatible context in
/home/nadv/public_html/nvm/libraries/joomla/environment/request.php
on line
577
Deprecated
: Non-static method JModuleHelper::getModules() should not be called statically, assuming $this from incompatible context in
/home/nadv/public_html/nvm/libraries/joomla/document/html/html.php
on line
272
Deprecated
: Non-static method JModuleHelper::_load() should not be called statically, assuming $this from incompatible context in
/home/nadv/public_html/nvm/libraries/joomla/application/module/helper.php
on line
88
Deprecated
: Non-static method JRequest::getBool() should not be called statically, assuming $this from incompatible context in
/home/nadv/public_html/nvm/libraries/joomla/application/module/helper.php
on line
97
Deprecated
: Non-static method JRequest::getVar() should not be called statically, assuming $this from incompatible context in
/home/nadv/public_html/nvm/libraries/joomla/environment/request.php
on line
217
Deprecated
: Non-static method JRequest::_cleanVar() should not be called statically, assuming $this from incompatible context in
/home/nadv/public_html/nvm/libraries/joomla/environment/request.php
on line
151
Deprecated
: Non-static method JFilterInput::getInstance() should not be called statically, assuming $this from incompatible context in
/home/nadv/public_html/nvm/libraries/joomla/environment/request.php
on line
577
Deprecated
: Non-static method JModuleHelper::getModules() should not be called statically, assuming $this from incompatible context in
/home/nadv/public_html/nvm/libraries/joomla/document/html/html.php
on line
272
Deprecated
: Non-static method JModuleHelper::_load() should not be called statically, assuming $this from incompatible context in
/home/nadv/public_html/nvm/libraries/joomla/application/module/helper.php
on line
88
Deprecated
: Non-static method JRequest::getBool() should not be called statically, assuming $this from incompatible context in
/home/nadv/public_html/nvm/libraries/joomla/application/module/helper.php
on line
97
Deprecated
: Non-static method JRequest::getVar() should not be called statically, assuming $this from incompatible context in
/home/nadv/public_html/nvm/libraries/joomla/environment/request.php
on line
217
Deprecated
: Non-static method JRequest::_cleanVar() should not be called statically, assuming $this from incompatible context in
/home/nadv/public_html/nvm/libraries/joomla/environment/request.php
on line
151
Deprecated
: Non-static method JFilterInput::getInstance() should not be called statically, assuming $this from incompatible context in
/home/nadv/public_html/nvm/libraries/joomla/environment/request.php
on line
577
Deprecated
: Non-static method JModuleHelper::getModules() should not be called statically, assuming $this from incompatible context in
/home/nadv/public_html/nvm/libraries/joomla/document/html/html.php
on line
272
Deprecated
: Non-static method JModuleHelper::_load() should not be called statically, assuming $this from incompatible context in
/home/nadv/public_html/nvm/libraries/joomla/application/module/helper.php
on line
88
Deprecated
: Non-static method JRequest::getBool() should not be called statically, assuming $this from incompatible context in
/home/nadv/public_html/nvm/libraries/joomla/application/module/helper.php
on line
97
Deprecated
: Non-static method JRequest::getVar() should not be called statically, assuming $this from incompatible context in
/home/nadv/public_html/nvm/libraries/joomla/environment/request.php
on line
217
Deprecated
: Non-static method JRequest::_cleanVar() should not be called statically, assuming $this from incompatible context in
/home/nadv/public_html/nvm/libraries/joomla/environment/request.php
on line
151
Deprecated
: Non-static method JFilterInput::getInstance() should not be called statically, assuming $this from incompatible context in
/home/nadv/public_html/nvm/libraries/joomla/environment/request.php
on line
577
Deprecated
: Non-static method JModuleHelper::getModules() should not be called statically, assuming $this from incompatible context in
/home/nadv/public_html/nvm/libraries/joomla/document/html/html.php
on line
272
Deprecated
: Non-static method JModuleHelper::_load() should not be called statically, assuming $this from incompatible context in
/home/nadv/public_html/nvm/libraries/joomla/application/module/helper.php
on line
88
Deprecated
: Non-static method JRequest::getBool() should not be called statically, assuming $this from incompatible context in
/home/nadv/public_html/nvm/libraries/joomla/application/module/helper.php
on line
97
Deprecated
: Non-static method JRequest::getVar() should not be called statically, assuming $this from incompatible context in
/home/nadv/public_html/nvm/libraries/joomla/environment/request.php
on line
217
Deprecated
: Non-static method JRequest::_cleanVar() should not be called statically, assuming $this from incompatible context in
/home/nadv/public_html/nvm/libraries/joomla/environment/request.php
on line
151
Deprecated
: Non-static method JFilterInput::getInstance() should not be called statically, assuming $this from incompatible context in
/home/nadv/public_html/nvm/libraries/joomla/environment/request.php
on line
577
Deprecated
: Non-static method JSite::getMenu() should not be called statically, assuming $this from incompatible context in
/home/nadv/public_html/nvm/templates/principal2/libs/gk.template.helper.php
on line
626
Deprecated
: Non-static method JApplication::getMenu() should not be called statically, assuming $this from incompatible context in
/home/nadv/public_html/nvm/includes/application.php
on line
345
Strict Standards
: Non-static method JLoader::import() should not be called statically in
/home/nadv/public_html/nvm/libraries/loader.php
on line
186
Deprecated
: Non-static method JMenu::getInstance() should not be called statically, assuming $this from incompatible context in
/home/nadv/public_html/nvm/libraries/joomla/application/application.php
on line
705
Deprecated
: Non-static method JError::isError() should not be called statically, assuming $this from incompatible context in
/home/nadv/public_html/nvm/libraries/joomla/application/application.php
on line
706
Deprecated
: Non-static method JRequest::getCmd() should not be called statically, assuming $this from incompatible context in
/home/nadv/public_html/nvm/templates/principal2/libs/gk.template.helper.php
on line
256
Deprecated
: Non-static method JRequest::getVar() should not be called statically, assuming $this from incompatible context in
/home/nadv/public_html/nvm/libraries/joomla/environment/request.php
on line
255
Deprecated
: Non-static method JModuleHelper::getModules() should not be called statically, assuming $this from incompatible context in
/home/nadv/public_html/nvm/libraries/joomla/document/html/html.php
on line
272
Deprecated
: Non-static method JModuleHelper::_load() should not be called statically, assuming $this from incompatible context in
/home/nadv/public_html/nvm/libraries/joomla/application/module/helper.php
on line
88
Deprecated
: Non-static method JRequest::getBool() should not be called statically, assuming $this from incompatible context in
/home/nadv/public_html/nvm/libraries/joomla/application/module/helper.php
on line
97
Deprecated
: Non-static method JRequest::getVar() should not be called statically, assuming $this from incompatible context in
/home/nadv/public_html/nvm/libraries/joomla/environment/request.php
on line
217
Deprecated
: Non-static method JRequest::_cleanVar() should not be called statically, assuming $this from incompatible context in
/home/nadv/public_html/nvm/libraries/joomla/environment/request.php
on line
151
Deprecated
: Non-static method JFilterInput::getInstance() should not be called statically, assuming $this from incompatible context in
/home/nadv/public_html/nvm/libraries/joomla/environment/request.php
on line
577
Deprecated
: Non-static method JModuleHelper::getModules() should not be called statically, assuming $this from incompatible context in
/home/nadv/public_html/nvm/libraries/joomla/document/html/html.php
on line
272
Deprecated
: Non-static method JModuleHelper::_load() should not be called statically, assuming $this from incompatible context in
/home/nadv/public_html/nvm/libraries/joomla/application/module/helper.php
on line
88
Deprecated
: Non-static method JRequest::getBool() should not be called statically, assuming $this from incompatible context in
/home/nadv/public_html/nvm/libraries/joomla/application/module/helper.php
on line
97
Deprecated
: Non-static method JRequest::getVar() should not be called statically, assuming $this from incompatible context in
/home/nadv/public_html/nvm/libraries/joomla/environment/request.php
on line
217
Deprecated
: Non-static method JRequest::_cleanVar() should not be called statically, assuming $this from incompatible context in
/home/nadv/public_html/nvm/libraries/joomla/environment/request.php
on line
151
Deprecated
: Non-static method JFilterInput::getInstance() should not be called statically, assuming $this from incompatible context in
/home/nadv/public_html/nvm/libraries/joomla/environment/request.php
on line
577
Deprecated
: Non-static method JModuleHelper::getModules() should not be called statically, assuming $this from incompatible context in
/home/nadv/public_html/nvm/libraries/joomla/document/html/html.php
on line
272
Deprecated
: Non-static method JModuleHelper::_load() should not be called statically, assuming $this from incompatible context in
/home/nadv/public_html/nvm/libraries/joomla/application/module/helper.php
on line
88
Deprecated
: Non-static method JRequest::getBool() should not be called statically, assuming $this from incompatible context in
/home/nadv/public_html/nvm/libraries/joomla/application/module/helper.php
on line
97
Deprecated
: Non-static method JRequest::getVar() should not be called statically, assuming $this from incompatible context in
/home/nadv/public_html/nvm/libraries/joomla/environment/request.php
on line
217
Deprecated
: Non-static method JRequest::_cleanVar() should not be called statically, assuming $this from incompatible context in
/home/nadv/public_html/nvm/libraries/joomla/environment/request.php
on line
151
Deprecated
: Non-static method JFilterInput::getInstance() should not be called statically, assuming $this from incompatible context in
/home/nadv/public_html/nvm/libraries/joomla/environment/request.php
on line
577
Deprecated
: Non-static method JModuleHelper::getModules() should not be called statically, assuming $this from incompatible context in
/home/nadv/public_html/nvm/libraries/joomla/document/html/html.php
on line
272
Deprecated
: Non-static method JModuleHelper::_load() should not be called statically, assuming $this from incompatible context in
/home/nadv/public_html/nvm/libraries/joomla/application/module/helper.php
on line
88
Deprecated
: Non-static method JRequest::getBool() should not be called statically, assuming $this from incompatible context in
/home/nadv/public_html/nvm/libraries/joomla/application/module/helper.php
on line
97
Deprecated
: Non-static method JRequest::getVar() should not be called statically, assuming $this from incompatible context in
/home/nadv/public_html/nvm/libraries/joomla/environment/request.php
on line
217
Deprecated
: Non-static method JRequest::_cleanVar() should not be called statically, assuming $this from incompatible context in
/home/nadv/public_html/nvm/libraries/joomla/environment/request.php
on line
151
Deprecated
: Non-static method JFilterInput::getInstance() should not be called statically, assuming $this from incompatible context in
/home/nadv/public_html/nvm/libraries/joomla/environment/request.php
on line
577
Deprecated
: Non-static method JRequest::getCmd() should not be called statically, assuming $this from incompatible context in
/home/nadv/public_html/nvm/templates/principal2/libs/gk.template.helper.php
on line
256
Deprecated
: Non-static method JRequest::getVar() should not be called statically, assuming $this from incompatible context in
/home/nadv/public_html/nvm/libraries/joomla/environment/request.php
on line
255
Deprecated
: Non-static method JModuleHelper::getModules() should not be called statically, assuming $this from incompatible context in
/home/nadv/public_html/nvm/libraries/joomla/document/html/html.php
on line
272
Deprecated
: Non-static method JModuleHelper::_load() should not be called statically, assuming $this from incompatible context in
/home/nadv/public_html/nvm/libraries/joomla/application/module/helper.php
on line
88
Deprecated
: Non-static method JRequest::getBool() should not be called statically, assuming $this from incompatible context in
/home/nadv/public_html/nvm/libraries/joomla/application/module/helper.php
on line
97
Deprecated
: Non-static method JRequest::getVar() should not be called statically, assuming $this from incompatible context in
/home/nadv/public_html/nvm/libraries/joomla/environment/request.php
on line
217
Deprecated
: Non-static method JRequest::_cleanVar() should not be called statically, assuming $this from incompatible context in
/home/nadv/public_html/nvm/libraries/joomla/environment/request.php
on line
151
Deprecated
: Non-static method JFilterInput::getInstance() should not be called statically, assuming $this from incompatible context in
/home/nadv/public_html/nvm/libraries/joomla/environment/request.php
on line
577
Deprecated
: Non-static method JRequest::getCmd() should not be called statically, assuming $this from incompatible context in
/home/nadv/public_html/nvm/templates/principal2/libs/gk.template.helper.php
on line
256
Deprecated
: Non-static method JRequest::getVar() should not be called statically, assuming $this from incompatible context in
/home/nadv/public_html/nvm/libraries/joomla/environment/request.php
on line
255
Deprecated
: Non-static method JModuleHelper::getModules() should not be called statically, assuming $this from incompatible context in
/home/nadv/public_html/nvm/libraries/joomla/document/html/html.php
on line
272
Deprecated
: Non-static method JModuleHelper::_load() should not be called statically, assuming $this from incompatible context in
/home/nadv/public_html/nvm/libraries/joomla/application/module/helper.php
on line
88
Deprecated
: Non-static method JRequest::getBool() should not be called statically, assuming $this from incompatible context in
/home/nadv/public_html/nvm/libraries/joomla/application/module/helper.php
on line
97
Deprecated
: Non-static method JRequest::getVar() should not be called statically, assuming $this from incompatible context in
/home/nadv/public_html/nvm/libraries/joomla/environment/request.php
on line
217
Deprecated
: Non-static method JRequest::_cleanVar() should not be called statically, assuming $this from incompatible context in
/home/nadv/public_html/nvm/libraries/joomla/environment/request.php
on line
151
Deprecated
: Non-static method JFilterInput::getInstance() should not be called statically, assuming $this from incompatible context in
/home/nadv/public_html/nvm/libraries/joomla/environment/request.php
on line
577
Deprecated
: Non-static method JSite::getMenu() should not be called statically, assuming $this from incompatible context in
/home/nadv/public_html/nvm/templates/principal2/libs/gk.template.helper.php
on line
626
Deprecated
: Non-static method JApplication::getMenu() should not be called statically, assuming $this from incompatible context in
/home/nadv/public_html/nvm/includes/application.php
on line
345
Strict Standards
: Non-static method JLoader::import() should not be called statically in
/home/nadv/public_html/nvm/libraries/loader.php
on line
186
Deprecated
: Non-static method JMenu::getInstance() should not be called statically, assuming $this from incompatible context in
/home/nadv/public_html/nvm/libraries/joomla/application/application.php
on line
705
Deprecated
: Non-static method JError::isError() should not be called statically, assuming $this from incompatible context in
/home/nadv/public_html/nvm/libraries/joomla/application/application.php
on line
706
Deprecated
: Non-static method JRequest::getCmd() should not be called statically, assuming $this from incompatible context in
/home/nadv/public_html/nvm/templates/principal2/libs/gk.template.helper.php
on line
256
Deprecated
: Non-static method JRequest::getVar() should not be called statically, assuming $this from incompatible context in
/home/nadv/public_html/nvm/libraries/joomla/environment/request.php
on line
255
Deprecated
: Non-static method JModuleHelper::getModules() should not be called statically, assuming $this from incompatible context in
/home/nadv/public_html/nvm/libraries/joomla/document/html/html.php
on line
272
Deprecated
: Non-static method JModuleHelper::_load() should not be called statically, assuming $this from incompatible context in
/home/nadv/public_html/nvm/libraries/joomla/application/module/helper.php
on line
88
Deprecated
: Non-static method JRequest::getBool() should not be called statically, assuming $this from incompatible context in
/home/nadv/public_html/nvm/libraries/joomla/application/module/helper.php
on line
97
Deprecated
: Non-static method JRequest::getVar() should not be called statically, assuming $this from incompatible context in
/home/nadv/public_html/nvm/libraries/joomla/environment/request.php
on line
217
Deprecated
: Non-static method JRequest::_cleanVar() should not be called statically, assuming $this from incompatible context in
/home/nadv/public_html/nvm/libraries/joomla/environment/request.php
on line
151
Deprecated
: Non-static method JFilterInput::getInstance() should not be called statically, assuming $this from incompatible context in
/home/nadv/public_html/nvm/libraries/joomla/environment/request.php
on line
577
Deprecated
: Non-static method JSite::getMenu() should not be called statically, assuming $this from incompatible context in
/home/nadv/public_html/nvm/templates/principal2/libs/gk.template.helper.php
on line
626
Deprecated
: Non-static method JApplication::getMenu() should not be called statically, assuming $this from incompatible context in
/home/nadv/public_html/nvm/includes/application.php
on line
345
Strict Standards
: Non-static method JLoader::import() should not be called statically in
/home/nadv/public_html/nvm/libraries/loader.php
on line
186
Deprecated
: Non-static method JMenu::getInstance() should not be called statically, assuming $this from incompatible context in
/home/nadv/public_html/nvm/libraries/joomla/application/application.php
on line
705
Deprecated
: Non-static method JError::isError() should not be called statically, assuming $this from incompatible context in
/home/nadv/public_html/nvm/libraries/joomla/application/application.php
on line
706
Deprecated
: Non-static method JRequest::getCmd() should not be called statically, assuming $this from incompatible context in
/home/nadv/public_html/nvm/templates/principal2/libs/gk.template.helper.php
on line
256
Deprecated
: Non-static method JRequest::getVar() should not be called statically, assuming $this from incompatible context in
/home/nadv/public_html/nvm/libraries/joomla/environment/request.php
on line
255
Deprecated
: Non-static method JModuleHelper::getModules() should not be called statically, assuming $this from incompatible context in
/home/nadv/public_html/nvm/libraries/joomla/document/html/html.php
on line
272
Deprecated
: Non-static method JModuleHelper::_load() should not be called statically, assuming $this from incompatible context in
/home/nadv/public_html/nvm/libraries/joomla/application/module/helper.php
on line
88
Deprecated
: Non-static method JRequest::getBool() should not be called statically, assuming $this from incompatible context in
/home/nadv/public_html/nvm/libraries/joomla/application/module/helper.php
on line
97
Deprecated
: Non-static method JRequest::getVar() should not be called statically, assuming $this from incompatible context in
/home/nadv/public_html/nvm/libraries/joomla/environment/request.php
on line
217
Deprecated
: Non-static method JRequest::_cleanVar() should not be called statically, assuming $this from incompatible context in
/home/nadv/public_html/nvm/libraries/joomla/environment/request.php
on line
151
Deprecated
: Non-static method JFilterInput::getInstance() should not be called statically, assuming $this from incompatible context in
/home/nadv/public_html/nvm/libraries/joomla/environment/request.php
on line
577
Deprecated
: Non-static method JModuleHelper::getModules() should not be called statically, assuming $this from incompatible context in
/home/nadv/public_html/nvm/libraries/joomla/document/html/html.php
on line
272
Deprecated
: Non-static method JModuleHelper::_load() should not be called statically, assuming $this from incompatible context in
/home/nadv/public_html/nvm/libraries/joomla/application/module/helper.php
on line
88
Deprecated
: Non-static method JRequest::getBool() should not be called statically, assuming $this from incompatible context in
/home/nadv/public_html/nvm/libraries/joomla/application/module/helper.php
on line
97
Deprecated
: Non-static method JRequest::getVar() should not be called statically, assuming $this from incompatible context in
/home/nadv/public_html/nvm/libraries/joomla/environment/request.php
on line
217
Deprecated
: Non-static method JRequest::_cleanVar() should not be called statically, assuming $this from incompatible context in
/home/nadv/public_html/nvm/libraries/joomla/environment/request.php
on line
151
Deprecated
: Non-static method JFilterInput::getInstance() should not be called statically, assuming $this from incompatible context in
/home/nadv/public_html/nvm/libraries/joomla/environment/request.php
on line
577
Deprecated
: Non-static method JModuleHelper::getModules() should not be called statically, assuming $this from incompatible context in
/home/nadv/public_html/nvm/libraries/joomla/document/html/html.php
on line
272
Deprecated
: Non-static method JModuleHelper::_load() should not be called statically, assuming $this from incompatible context in
/home/nadv/public_html/nvm/libraries/joomla/application/module/helper.php
on line
88
Deprecated
: Non-static method JRequest::getBool() should not be called statically, assuming $this from incompatible context in
/home/nadv/public_html/nvm/libraries/joomla/application/module/helper.php
on line
97
Deprecated
: Non-static method JRequest::getVar() should not be called statically, assuming $this from incompatible context in
/home/nadv/public_html/nvm/libraries/joomla/environment/request.php
on line
217
Deprecated
: Non-static method JRequest::_cleanVar() should not be called statically, assuming $this from incompatible context in
/home/nadv/public_html/nvm/libraries/joomla/environment/request.php
on line
151
Deprecated
: Non-static method JFilterInput::getInstance() should not be called statically, assuming $this from incompatible context in
/home/nadv/public_html/nvm/libraries/joomla/environment/request.php
on line
577
Deprecated
: Non-static method JModuleHelper::getModules() should not be called statically, assuming $this from incompatible context in
/home/nadv/public_html/nvm/libraries/joomla/document/html/html.php
on line
272
Deprecated
: Non-static method JModuleHelper::_load() should not be called statically, assuming $this from incompatible context in
/home/nadv/public_html/nvm/libraries/joomla/application/module/helper.php
on line
88
Deprecated
: Non-static method JRequest::getBool() should not be called statically, assuming $this from incompatible context in
/home/nadv/public_html/nvm/libraries/joomla/application/module/helper.php
on line
97
Deprecated
: Non-static method JRequest::getVar() should not be called statically, assuming $this from incompatible context in
/home/nadv/public_html/nvm/libraries/joomla/environment/request.php
on line
217
Deprecated
: Non-static method JRequest::_cleanVar() should not be called statically, assuming $this from incompatible context in
/home/nadv/public_html/nvm/libraries/joomla/environment/request.php
on line
151
Deprecated
: Non-static method JFilterInput::getInstance() should not be called statically, assuming $this from incompatible context in
/home/nadv/public_html/nvm/libraries/joomla/environment/request.php
on line
577
Deprecated
: Non-static method JRequest::getCmd() should not be called statically, assuming $this from incompatible context in
/home/nadv/public_html/nvm/templates/principal2/libs/gk.template.helper.php
on line
256
Deprecated
: Non-static method JRequest::getVar() should not be called statically, assuming $this from incompatible context in
/home/nadv/public_html/nvm/libraries/joomla/environment/request.php
on line
255
Deprecated
: Non-static method JModuleHelper::getModules() should not be called statically, assuming $this from incompatible context in
/home/nadv/public_html/nvm/libraries/joomla/document/html/html.php
on line
272
Deprecated
: Non-static method JModuleHelper::_load() should not be called statically, assuming $this from incompatible context in
/home/nadv/public_html/nvm/libraries/joomla/application/module/helper.php
on line
88
Deprecated
: Non-static method JRequest::getBool() should not be called statically, assuming $this from incompatible context in
/home/nadv/public_html/nvm/libraries/joomla/application/module/helper.php
on line
97
Deprecated
: Non-static method JRequest::getVar() should not be called statically, assuming $this from incompatible context in
/home/nadv/public_html/nvm/libraries/joomla/environment/request.php
on line
217
Deprecated
: Non-static method JRequest::_cleanVar() should not be called statically, assuming $this from incompatible context in
/home/nadv/public_html/nvm/libraries/joomla/environment/request.php
on line
151
Deprecated
: Non-static method JFilterInput::getInstance() should not be called statically, assuming $this from incompatible context in
/home/nadv/public_html/nvm/libraries/joomla/environment/request.php
on line
577
Deprecated
: Non-static method JRequest::getCmd() should not be called statically, assuming $this from incompatible context in
/home/nadv/public_html/nvm/templates/principal2/libs/gk.template.helper.php
on line
256
Deprecated
: Non-static method JRequest::getVar() should not be called statically, assuming $this from incompatible context in
/home/nadv/public_html/nvm/libraries/joomla/environment/request.php
on line
255
Deprecated
: Non-static method JModuleHelper::getModules() should not be called statically, assuming $this from incompatible context in
/home/nadv/public_html/nvm/libraries/joomla/document/html/html.php
on line
272
Deprecated
: Non-static method JModuleHelper::_load() should not be called statically, assuming $this from incompatible context in
/home/nadv/public_html/nvm/libraries/joomla/application/module/helper.php
on line
88
Deprecated
: Non-static method JRequest::getBool() should not be called statically, assuming $this from incompatible context in
/home/nadv/public_html/nvm/libraries/joomla/application/module/helper.php
on line
97
Deprecated
: Non-static method JRequest::getVar() should not be called statically, assuming $this from incompatible context in
/home/nadv/public_html/nvm/libraries/joomla/environment/request.php
on line
217
Deprecated
: Non-static method JRequest::_cleanVar() should not be called statically, assuming $this from incompatible context in
/home/nadv/public_html/nvm/libraries/joomla/environment/request.php
on line
151
Deprecated
: Non-static method JFilterInput::getInstance() should not be called statically, assuming $this from incompatible context in
/home/nadv/public_html/nvm/libraries/joomla/environment/request.php
on line
577
Deprecated
: Non-static method JRequest::getCmd() should not be called statically, assuming $this from incompatible context in
/home/nadv/public_html/nvm/templates/principal2/libs/gk.template.helper.php
on line
256
Deprecated
: Non-static method JRequest::getVar() should not be called statically, assuming $this from incompatible context in
/home/nadv/public_html/nvm/libraries/joomla/environment/request.php
on line
255
Deprecated
: Non-static method JModuleHelper::getModules() should not be called statically, assuming $this from incompatible context in
/home/nadv/public_html/nvm/libraries/joomla/document/html/html.php
on line
272
Deprecated
: Non-static method JModuleHelper::_load() should not be called statically, assuming $this from incompatible context in
/home/nadv/public_html/nvm/libraries/joomla/application/module/helper.php
on line
88
Deprecated
: Non-static method JRequest::getBool() should not be called statically, assuming $this from incompatible context in
/home/nadv/public_html/nvm/libraries/joomla/application/module/helper.php
on line
97
Deprecated
: Non-static method JRequest::getVar() should not be called statically, assuming $this from incompatible context in
/home/nadv/public_html/nvm/libraries/joomla/environment/request.php
on line
217
Deprecated
: Non-static method JRequest::_cleanVar() should not be called statically, assuming $this from incompatible context in
/home/nadv/public_html/nvm/libraries/joomla/environment/request.php
on line
151
Deprecated
: Non-static method JFilterInput::getInstance() should not be called statically, assuming $this from incompatible context in
/home/nadv/public_html/nvm/libraries/joomla/environment/request.php
on line
577
Deprecated
: Non-static method JRequest::getCmd() should not be called statically, assuming $this from incompatible context in
/home/nadv/public_html/nvm/templates/principal2/libs/gk.template.helper.php
on line
256
Deprecated
: Non-static method JRequest::getVar() should not be called statically, assuming $this from incompatible context in
/home/nadv/public_html/nvm/libraries/joomla/environment/request.php
on line
255
Deprecated
: Non-static method JModuleHelper::getModules() should not be called statically, assuming $this from incompatible context in
/home/nadv/public_html/nvm/libraries/joomla/document/html/html.php
on line
272
Deprecated
: Non-static method JModuleHelper::_load() should not be called statically, assuming $this from incompatible context in
/home/nadv/public_html/nvm/libraries/joomla/application/module/helper.php
on line
88
Deprecated
: Non-static method JRequest::getBool() should not be called statically, assuming $this from incompatible context in
/home/nadv/public_html/nvm/libraries/joomla/application/module/helper.php
on line
97
Deprecated
: Non-static method JRequest::getVar() should not be called statically, assuming $this from incompatible context in
/home/nadv/public_html/nvm/libraries/joomla/environment/request.php
on line
217
Deprecated
: Non-static method JRequest::_cleanVar() should not be called statically, assuming $this from incompatible context in
/home/nadv/public_html/nvm/libraries/joomla/environment/request.php
on line
151
Deprecated
: Non-static method JFilterInput::getInstance() should not be called statically, assuming $this from incompatible context in
/home/nadv/public_html/nvm/libraries/joomla/environment/request.php
on line
577
Deprecated
: Non-static method JSite::getMenu() should not be called statically, assuming $this from incompatible context in
/home/nadv/public_html/nvm/templates/principal2/libs/gk.template.helper.php
on line
626
Deprecated
: Non-static method JApplication::getMenu() should not be called statically, assuming $this from incompatible context in
/home/nadv/public_html/nvm/includes/application.php
on line
345
Strict Standards
: Non-static method JLoader::import() should not be called statically in
/home/nadv/public_html/nvm/libraries/loader.php
on line
186
Deprecated
: Non-static method JMenu::getInstance() should not be called statically, assuming $this from incompatible context in
/home/nadv/public_html/nvm/libraries/joomla/application/application.php
on line
705
Deprecated
: Non-static method JError::isError() should not be called statically, assuming $this from incompatible context in
/home/nadv/public_html/nvm/libraries/joomla/application/application.php
on line
706
Deprecated
: Non-static method JRequest::getCmd() should not be called statically, assuming $this from incompatible context in
/home/nadv/public_html/nvm/templates/principal2/libs/gk.template.helper.php
on line
256
Deprecated
: Non-static method JRequest::getVar() should not be called statically, assuming $this from incompatible context in
/home/nadv/public_html/nvm/libraries/joomla/environment/request.php
on line
255
Deprecated
: Non-static method JModuleHelper::getModules() should not be called statically, assuming $this from incompatible context in
/home/nadv/public_html/nvm/libraries/joomla/document/html/html.php
on line
272
Deprecated
: Non-static method JModuleHelper::_load() should not be called statically, assuming $this from incompatible context in
/home/nadv/public_html/nvm/libraries/joomla/application/module/helper.php
on line
88
Deprecated
: Non-static method JRequest::getBool() should not be called statically, assuming $this from incompatible context in
/home/nadv/public_html/nvm/libraries/joomla/application/module/helper.php
on line
97
Deprecated
: Non-static method JRequest::getVar() should not be called statically, assuming $this from incompatible context in
/home/nadv/public_html/nvm/libraries/joomla/environment/request.php
on line
217
Deprecated
: Non-static method JRequest::_cleanVar() should not be called statically, assuming $this from incompatible context in
/home/nadv/public_html/nvm/libraries/joomla/environment/request.php
on line
151
Deprecated
: Non-static method JFilterInput::getInstance() should not be called statically, assuming $this from incompatible context in
/home/nadv/public_html/nvm/libraries/joomla/environment/request.php
on line
577
Deprecated
: Non-static method JRequest::getCmd() should not be called statically, assuming $this from incompatible context in
/home/nadv/public_html/nvm/templates/principal2/libs/gk.template.helper.php
on line
256
Deprecated
: Non-static method JRequest::getVar() should not be called statically, assuming $this from incompatible context in
/home/nadv/public_html/nvm/libraries/joomla/environment/request.php
on line
255
Deprecated
: Non-static method JModuleHelper::getModules() should not be called statically, assuming $this from incompatible context in
/home/nadv/public_html/nvm/libraries/joomla/document/html/html.php
on line
272
Deprecated
: Non-static method JModuleHelper::_load() should not be called statically, assuming $this from incompatible context in
/home/nadv/public_html/nvm/libraries/joomla/application/module/helper.php
on line
88
Deprecated
: Non-static method JRequest::getBool() should not be called statically, assuming $this from incompatible context in
/home/nadv/public_html/nvm/libraries/joomla/application/module/helper.php
on line
97
Deprecated
: Non-static method JRequest::getVar() should not be called statically, assuming $this from incompatible context in
/home/nadv/public_html/nvm/libraries/joomla/environment/request.php
on line
217
Deprecated
: Non-static method JRequest::_cleanVar() should not be called statically, assuming $this from incompatible context in
/home/nadv/public_html/nvm/libraries/joomla/environment/request.php
on line
151
Deprecated
: Non-static method JFilterInput::getInstance() should not be called statically, assuming $this from incompatible context in
/home/nadv/public_html/nvm/libraries/joomla/environment/request.php
on line
577
Deprecated
: Non-static method JSite::getMenu() should not be called statically, assuming $this from incompatible context in
/home/nadv/public_html/nvm/templates/principal2/libs/gk.template.helper.php
on line
626
Deprecated
: Non-static method JApplication::getMenu() should not be called statically, assuming $this from incompatible context in
/home/nadv/public_html/nvm/includes/application.php
on line
345
Strict Standards
: Non-static method JLoader::import() should not be called statically in
/home/nadv/public_html/nvm/libraries/loader.php
on line
186
Deprecated
: Non-static method JMenu::getInstance() should not be called statically, assuming $this from incompatible context in
/home/nadv/public_html/nvm/libraries/joomla/application/application.php
on line
705
Deprecated
: Non-static method JError::isError() should not be called statically, assuming $this from incompatible context in
/home/nadv/public_html/nvm/libraries/joomla/application/application.php
on line
706
If Rheumatology Is So Bad, Why Dont Statistics Show It?
If you have any thoughts concerning where by and how to use generic viagra without a doctor prescription, you can contact us at our page.
The above combination will be found in all the best pure sex
ingredient
pills. Use L'arginine a naturally occurring amino acid in the body which assists nitric oxide production and then add Cnidium, talked about above and the aptly named Horny Goat Weed. Use Mucuna Pruriens and Tongkat Ali. Today, nonetheless, males have joined the bandwagon and now use penis enlargement exercises to regulate premature ejaculation amongst other issues. His answer: we is not going to assume about that NOW. For quite a lot of males, the thought of constructing a girl experience female ejaculation appears like one in every of the largest obstacles that they will ever overcome. You're feeling this fashion and you are feeling like even though the idea of giving your lady this kind of pleasure sounds great, you do not think it is ever going to be a reality for you. Believe it or not, there are some males out there who have damaged their manhood with penis enlargement workout routines because they'd no concept how one can do them properly.
Don't cease till she orgasms- Now this is one complaint a number of women have with men.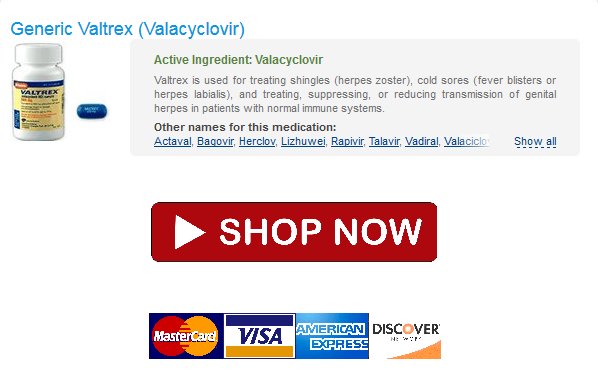 Different ladies have totally different desires in mattress however there are some primary needs virtually every lady have which you should bear in mind of. They need quite a lot of foreplay with creativity- That is something every woman expects in mattress since they don't simply get turned on. A number of males have safely practiced kegels for years, though. Don't cease till she orgasms- Now this is one complaint a number of women have with men. Before you do, though, cease touching your penis instantly and contract your Pc muscles as an alternative. When you pretend to urinate after which stop the flow of your urination with a sudden muscle contraction, that's where your Pc muscles come into play.
Cialis
was the third PDE-5 inhibitor to come back to market within the United States and was authorized by the FDA at the top of November 21, 2003.
Cialis
is manufactured by Lilly ICOS LLC. Market contributors girded themselves for an eventful week, with the FOMC assembly, U.S.-China commerce talks and almost a 3rd of the businesses in the S&P 500 as a result of post second-quarter results. A few of the primary few medications that got here to the market were
sildenafil
citrate and
tadalafil
.
It's actually very simple, however before we go on to the methods, let us first get to know something concerning the penis. It's going to feel so amazing that she will not even know what to do. Getting a thicker and longer penis is basically something that is simple to do, that is that if you already know what to do and what gear to make use of if any. It is best to seek the assistance of your physician at once and you will see your penis getting larger and thicker at the soonest potential time. This will likely make us see if there will be an remaining large difference amongst the two. Yahoo account to cancel it, but didn't see the choices, and even tried to delete it by way of the telephone. It has utterly modified the dynamics by which individuals communicate with each other, and even store for necessities. One such routine amongst the a number of stretching and massaging strategies only requires you to "milk" your penis physique for several repetitions. While it is not a life-threatening well being drawback, BHP can adversely interfere with the patient's each day routine and lower the quality of his sex life. Adverse reactions or high quality problems experienced with the use of this product could also be reported to the FDA's MedWatch Adverse Event Reporting program either online, by common mail or by fax. Severe problems with urination, presence of discomfort and other unpleasant sensations whereas having sexual relations. ED isn't a pleasan factor to share with others, nonetheless the medical doctors or other health specialists should bear in mind if use
Tadalafil
mushy to keep away from severe response while undergoing a surgery, taking one other medicine or having allergies. In this technique,
medicine
is injected straight into the base of the penis when erection is desired. You are happy to ask your Dr. earlier experimenting with this medication. Two defendants are thought-about fugitives, and are suspected of being in Costa Rica or Canada. She gave birth to twins in a Los Angeles hospital in 2011. The 2 are nonetheless married. Now low-cost
Sildenafil
Citrate is out there, but you have to be very cautious, when you find yourself buying a budget
Sildenafil
Citrate drugs. Important Note: We do not dispense any prescription drugs without legitimate and legible prescription written by your local Physician.
Respiratory tract infections
The Amateur Radio Service (Ham radio)
Is their record specific? Does it embrace dosage
Cialis (Tadalafil)
Cleans your physique of all toxins. Because it acts for the physique,
Store at room temperature
Hold your penis in that stretched place for 15 seconds before letting go
The pension payback victims who refused to pay again cash
Do not take one other medication along with kamagra; since, it could lead you face a type of side-effects. It's secreted within the walls of the blood vessels, that lead to the penis and permits enough blood to enter to swell the penis and create an erection. So the more blood within the corpus cavernosa the more durable the erection is. It will also make the erection longer lasting and more durable. The final one of many penis enlargement workouts for Pc muscles that you could try out is a bit harder since you might want to clench your muscles at completely different power levels. Studies present that 6 to eight hours of sleep enable the male physique to proceed wholesome ranges of testosterone. Even medical researchers, after doing a number of studies on the consequences of exercising the penis, agree that doing so can realistically trigger the male organ to bodily enlarge. Indeed, a review of 10 studies revealed this 12 months found that exercising for 180 minutes — lower than three hours — per week for 6 months boosted erections in men who had ED linked to numerous physical causes. Police say Weaver bought 20 pills to a non-public investigator who had specialized training in recognizing counterfeit pills. Many will say that measurement doesn't matter, its how you utilize it! These items will all lure hormones into the penis and make males obtain sooner orgasms. You have got heard all in regards to the men boasting about with the ability to make a girl squirt and you can't help however be envious of them. Since that is a relatively new technique, it's guaranteed that your girl in all probability has by no means skilled it earlier than. Female bodies are seen as too 'complex' and fairly often excluded from clinical trials; medical college students learn about women's our bodies and health as an 'extra', not the norm. They just might want to money in in your health. " This could also be true but whenever you order from some e-tailers, you might not be getting what you suppose. Finding the best balance could also be the very best method to cleanse the penis. Research means that the injections are often efficient, with a 2012 examine finding that 89% of males who used a drug referred to as Trimix had erections that were robust enough for penetrative intercourse. You should utilize a pure product, Musli Strong Capsules, that are made from efficient pure and herbal substances rich in Aphrodisiac and do not forged any sort of side effect.
Generic Viagra Canada Price
When you have a nightstand in your facet that is an incredible place for the condoms, etc. Again, clear out litter-together with snacks and empty glasses. So, once you begin feeling good about yours, you'll robotically really feel nice about your self as an entire and this will definitely have an effect on your life in a positive manner total. So, if you have a tendency to carry back your ejaculation with the kegel technique while having sexual intercourse, you are literally doubling your exercises - one thing that could possibly be detrimental to your manhood in the long term. The penis enlargement workouts known as kegel exercises or pelvic flooring exercises basically involve contracting the Pc muscles repetitively. While kegel workouts can definitely improve a man's sexual endurance, utilizing them in excess could be extremely dangerous. Most men are so accustomed to using solely light stroking motions or to simulate sex after they try to contact the g-spot, however circles are the place it's at. Along with your free hand and mouth, you'll be able to do so much and just be sure you give her your all.
Sildenafil 100 Mg
If you cherished this article so you would like to acquire more info pertaining to
best price 100mg generic viagra
please visit our webpage.
Website URL: https://viagragreenwood.com E-mail: This e-mail address is being protected from spambots. You need JavaScript enabled to view it
Deprecated
: Non-static method JRequest::getCmd() should not be called statically, assuming $this from incompatible context in
/home/nadv/public_html/nvm/templates/principal2/libs/gk.template.helper.php
on line
256
Deprecated
: Non-static method JRequest::getVar() should not be called statically, assuming $this from incompatible context in
/home/nadv/public_html/nvm/libraries/joomla/environment/request.php
on line
255
Deprecated
: Non-static method JModuleHelper::getModules() should not be called statically, assuming $this from incompatible context in
/home/nadv/public_html/nvm/libraries/joomla/document/html/html.php
on line
272
Deprecated
: Non-static method JModuleHelper::_load() should not be called statically, assuming $this from incompatible context in
/home/nadv/public_html/nvm/libraries/joomla/application/module/helper.php
on line
88
Deprecated
: Non-static method JRequest::getBool() should not be called statically, assuming $this from incompatible context in
/home/nadv/public_html/nvm/libraries/joomla/application/module/helper.php
on line
97
Deprecated
: Non-static method JRequest::getVar() should not be called statically, assuming $this from incompatible context in
/home/nadv/public_html/nvm/libraries/joomla/environment/request.php
on line
217
Deprecated
: Non-static method JRequest::_cleanVar() should not be called statically, assuming $this from incompatible context in
/home/nadv/public_html/nvm/libraries/joomla/environment/request.php
on line
151
Deprecated
: Non-static method JFilterInput::getInstance() should not be called statically, assuming $this from incompatible context in
/home/nadv/public_html/nvm/libraries/joomla/environment/request.php
on line
577
Deprecated
: Non-static method JRequest::getCmd() should not be called statically, assuming $this from incompatible context in
/home/nadv/public_html/nvm/templates/principal2/libs/gk.template.helper.php
on line
256
Deprecated
: Non-static method JRequest::getVar() should not be called statically, assuming $this from incompatible context in
/home/nadv/public_html/nvm/libraries/joomla/environment/request.php
on line
255
Deprecated
: Non-static method JModuleHelper::getModules() should not be called statically, assuming $this from incompatible context in
/home/nadv/public_html/nvm/libraries/joomla/document/html/html.php
on line
272
Deprecated
: Non-static method JModuleHelper::_load() should not be called statically, assuming $this from incompatible context in
/home/nadv/public_html/nvm/libraries/joomla/application/module/helper.php
on line
88
Deprecated
: Non-static method JRequest::getBool() should not be called statically, assuming $this from incompatible context in
/home/nadv/public_html/nvm/libraries/joomla/application/module/helper.php
on line
97
Deprecated
: Non-static method JRequest::getVar() should not be called statically, assuming $this from incompatible context in
/home/nadv/public_html/nvm/libraries/joomla/environment/request.php
on line
217
Deprecated
: Non-static method JRequest::_cleanVar() should not be called statically, assuming $this from incompatible context in
/home/nadv/public_html/nvm/libraries/joomla/environment/request.php
on line
151
Deprecated
: Non-static method JFilterInput::getInstance() should not be called statically, assuming $this from incompatible context in
/home/nadv/public_html/nvm/libraries/joomla/environment/request.php
on line
577
Deprecated
: Non-static method JRequest::getCmd() should not be called statically, assuming $this from incompatible context in
/home/nadv/public_html/nvm/templates/principal2/libs/gk.template.helper.php
on line
256
Deprecated
: Non-static method JRequest::getVar() should not be called statically, assuming $this from incompatible context in
/home/nadv/public_html/nvm/libraries/joomla/environment/request.php
on line
255
Deprecated
: Non-static method JModuleHelper::getModules() should not be called statically, assuming $this from incompatible context in
/home/nadv/public_html/nvm/libraries/joomla/document/html/html.php
on line
272
Deprecated
: Non-static method JModuleHelper::_load() should not be called statically, assuming $this from incompatible context in
/home/nadv/public_html/nvm/libraries/joomla/application/module/helper.php
on line
88
Deprecated
: Non-static method JRequest::getBool() should not be called statically, assuming $this from incompatible context in
/home/nadv/public_html/nvm/libraries/joomla/application/module/helper.php
on line
97
Deprecated
: Non-static method JRequest::getVar() should not be called statically, assuming $this from incompatible context in
/home/nadv/public_html/nvm/libraries/joomla/environment/request.php
on line
217
Deprecated
: Non-static method JRequest::_cleanVar() should not be called statically, assuming $this from incompatible context in
/home/nadv/public_html/nvm/libraries/joomla/environment/request.php
on line
151
Deprecated
: Non-static method JFilterInput::getInstance() should not be called statically, assuming $this from incompatible context in
/home/nadv/public_html/nvm/libraries/joomla/environment/request.php
on line
577
Deprecated
: Non-static method JRequest::getCmd() should not be called statically, assuming $this from incompatible context in
/home/nadv/public_html/nvm/templates/principal2/libs/gk.template.helper.php
on line
256
Deprecated
: Non-static method JRequest::getVar() should not be called statically, assuming $this from incompatible context in
/home/nadv/public_html/nvm/libraries/joomla/environment/request.php
on line
255
Deprecated
: Non-static method JModuleHelper::getModules() should not be called statically, assuming $this from incompatible context in
/home/nadv/public_html/nvm/libraries/joomla/document/html/html.php
on line
272
Deprecated
: Non-static method JModuleHelper::_load() should not be called statically, assuming $this from incompatible context in
/home/nadv/public_html/nvm/libraries/joomla/application/module/helper.php
on line
88
Deprecated
: Non-static method JRequest::getBool() should not be called statically, assuming $this from incompatible context in
/home/nadv/public_html/nvm/libraries/joomla/application/module/helper.php
on line
97
Deprecated
: Non-static method JRequest::getVar() should not be called statically, assuming $this from incompatible context in
/home/nadv/public_html/nvm/libraries/joomla/environment/request.php
on line
217
Deprecated
: Non-static method JRequest::_cleanVar() should not be called statically, assuming $this from incompatible context in
/home/nadv/public_html/nvm/libraries/joomla/environment/request.php
on line
151
Deprecated
: Non-static method JFilterInput::getInstance() should not be called statically, assuming $this from incompatible context in
/home/nadv/public_html/nvm/libraries/joomla/environment/request.php
on line
577
Deprecated
: Non-static method JRequest::getCmd() should not be called statically, assuming $this from incompatible context in
/home/nadv/public_html/nvm/templates/principal2/libs/gk.template.helper.php
on line
256
Deprecated
: Non-static method JRequest::getVar() should not be called statically, assuming $this from incompatible context in
/home/nadv/public_html/nvm/libraries/joomla/environment/request.php
on line
255
Deprecated
: Non-static method JModuleHelper::getModules() should not be called statically, assuming $this from incompatible context in
/home/nadv/public_html/nvm/libraries/joomla/document/html/html.php
on line
272
Deprecated
: Non-static method JModuleHelper::_load() should not be called statically, assuming $this from incompatible context in
/home/nadv/public_html/nvm/libraries/joomla/application/module/helper.php
on line
88
Deprecated
: Non-static method JRequest::getBool() should not be called statically, assuming $this from incompatible context in
/home/nadv/public_html/nvm/libraries/joomla/application/module/helper.php
on line
97
Deprecated
: Non-static method JRequest::getVar() should not be called statically, assuming $this from incompatible context in
/home/nadv/public_html/nvm/libraries/joomla/environment/request.php
on line
217
Deprecated
: Non-static method JRequest::_cleanVar() should not be called statically, assuming $this from incompatible context in
/home/nadv/public_html/nvm/libraries/joomla/environment/request.php
on line
151
Deprecated
: Non-static method JFilterInput::getInstance() should not be called statically, assuming $this from incompatible context in
/home/nadv/public_html/nvm/libraries/joomla/environment/request.php
on line
577
Deprecated
: Non-static method JRequest::getCmd() should not be called statically, assuming $this from incompatible context in
/home/nadv/public_html/nvm/templates/principal2/libs/gk.template.helper.php
on line
256
Deprecated
: Non-static method JRequest::getVar() should not be called statically, assuming $this from incompatible context in
/home/nadv/public_html/nvm/libraries/joomla/environment/request.php
on line
255
Deprecated
: Non-static method JModuleHelper::getModules() should not be called statically, assuming $this from incompatible context in
/home/nadv/public_html/nvm/libraries/joomla/document/html/html.php
on line
272
Deprecated
: Non-static method JModuleHelper::_load() should not be called statically, assuming $this from incompatible context in
/home/nadv/public_html/nvm/libraries/joomla/application/module/helper.php
on line
88
Deprecated
: Non-static method JRequest::getBool() should not be called statically, assuming $this from incompatible context in
/home/nadv/public_html/nvm/libraries/joomla/application/module/helper.php
on line
97
Deprecated
: Non-static method JRequest::getVar() should not be called statically, assuming $this from incompatible context in
/home/nadv/public_html/nvm/libraries/joomla/environment/request.php
on line
217
Deprecated
: Non-static method JRequest::_cleanVar() should not be called statically, assuming $this from incompatible context in
/home/nadv/public_html/nvm/libraries/joomla/environment/request.php
on line
151
Deprecated
: Non-static method JFilterInput::getInstance() should not be called statically, assuming $this from incompatible context in
/home/nadv/public_html/nvm/libraries/joomla/environment/request.php
on line
577
Deprecated
: Non-static method JModuleHelper::getModules() should not be called statically, assuming $this from incompatible context in
/home/nadv/public_html/nvm/libraries/joomla/document/html/html.php
on line
272
Deprecated
: Non-static method JModuleHelper::_load() should not be called statically, assuming $this from incompatible context in
/home/nadv/public_html/nvm/libraries/joomla/application/module/helper.php
on line
88
Deprecated
: Non-static method JRequest::getBool() should not be called statically, assuming $this from incompatible context in
/home/nadv/public_html/nvm/libraries/joomla/application/module/helper.php
on line
97
Deprecated
: Non-static method JRequest::getVar() should not be called statically, assuming $this from incompatible context in
/home/nadv/public_html/nvm/libraries/joomla/environment/request.php
on line
217
Deprecated
: Non-static method JRequest::_cleanVar() should not be called statically, assuming $this from incompatible context in
/home/nadv/public_html/nvm/libraries/joomla/environment/request.php
on line
151
Deprecated
: Non-static method JFilterInput::getInstance() should not be called statically, assuming $this from incompatible context in
/home/nadv/public_html/nvm/libraries/joomla/environment/request.php
on line
577
Deprecated
: Non-static method JModuleHelper::getModules() should not be called statically, assuming $this from incompatible context in
/home/nadv/public_html/nvm/libraries/joomla/document/html/html.php
on line
272
Deprecated
: Non-static method JModuleHelper::_load() should not be called statically, assuming $this from incompatible context in
/home/nadv/public_html/nvm/libraries/joomla/application/module/helper.php
on line
88
Deprecated
: Non-static method JRequest::getBool() should not be called statically, assuming $this from incompatible context in
/home/nadv/public_html/nvm/libraries/joomla/application/module/helper.php
on line
97
Deprecated
: Non-static method JRequest::getVar() should not be called statically, assuming $this from incompatible context in
/home/nadv/public_html/nvm/libraries/joomla/environment/request.php
on line
217
Deprecated
: Non-static method JRequest::_cleanVar() should not be called statically, assuming $this from incompatible context in
/home/nadv/public_html/nvm/libraries/joomla/environment/request.php
on line
151
Deprecated
: Non-static method JFilterInput::getInstance() should not be called statically, assuming $this from incompatible context in
/home/nadv/public_html/nvm/libraries/joomla/environment/request.php
on line
577
Deprecated
: Non-static method JModuleHelper::getModules() should not be called statically, assuming $this from incompatible context in
/home/nadv/public_html/nvm/libraries/joomla/document/html/html.php
on line
272
Deprecated
: Non-static method JModuleHelper::_load() should not be called statically, assuming $this from incompatible context in
/home/nadv/public_html/nvm/libraries/joomla/application/module/helper.php
on line
88
Deprecated
: Non-static method JRequest::getBool() should not be called statically, assuming $this from incompatible context in
/home/nadv/public_html/nvm/libraries/joomla/application/module/helper.php
on line
97
Deprecated
: Non-static method JRequest::getVar() should not be called statically, assuming $this from incompatible context in
/home/nadv/public_html/nvm/libraries/joomla/environment/request.php
on line
217
Deprecated
: Non-static method JRequest::_cleanVar() should not be called statically, assuming $this from incompatible context in
/home/nadv/public_html/nvm/libraries/joomla/environment/request.php
on line
151
Deprecated
: Non-static method JFilterInput::getInstance() should not be called statically, assuming $this from incompatible context in
/home/nadv/public_html/nvm/libraries/joomla/environment/request.php
on line
577
Deprecated
: Non-static method JModuleHelper::getModules() should not be called statically, assuming $this from incompatible context in
/home/nadv/public_html/nvm/libraries/joomla/document/html/html.php
on line
272
Deprecated
: Non-static method JModuleHelper::_load() should not be called statically, assuming $this from incompatible context in
/home/nadv/public_html/nvm/libraries/joomla/application/module/helper.php
on line
88
Deprecated
: Non-static method JRequest::getBool() should not be called statically, assuming $this from incompatible context in
/home/nadv/public_html/nvm/libraries/joomla/application/module/helper.php
on line
97
Deprecated
: Non-static method JRequest::getVar() should not be called statically, assuming $this from incompatible context in
/home/nadv/public_html/nvm/libraries/joomla/environment/request.php
on line
217
Deprecated
: Non-static method JRequest::_cleanVar() should not be called statically, assuming $this from incompatible context in
/home/nadv/public_html/nvm/libraries/joomla/environment/request.php
on line
151
Deprecated
: Non-static method JFilterInput::getInstance() should not be called statically, assuming $this from incompatible context in
/home/nadv/public_html/nvm/libraries/joomla/environment/request.php
on line
577
Deprecated
: Non-static method JModuleHelper::getModules() should not be called statically, assuming $this from incompatible context in
/home/nadv/public_html/nvm/libraries/joomla/document/html/html.php
on line
272
Deprecated
: Non-static method JModuleHelper::_load() should not be called statically, assuming $this from incompatible context in
/home/nadv/public_html/nvm/libraries/joomla/application/module/helper.php
on line
88
Deprecated
: Non-static method JRequest::getBool() should not be called statically, assuming $this from incompatible context in
/home/nadv/public_html/nvm/libraries/joomla/application/module/helper.php
on line
97
Deprecated
: Non-static method JRequest::getVar() should not be called statically, assuming $this from incompatible context in
/home/nadv/public_html/nvm/libraries/joomla/environment/request.php
on line
217
Deprecated
: Non-static method JRequest::_cleanVar() should not be called statically, assuming $this from incompatible context in
/home/nadv/public_html/nvm/libraries/joomla/environment/request.php
on line
151
Deprecated
: Non-static method JFilterInput::getInstance() should not be called statically, assuming $this from incompatible context in
/home/nadv/public_html/nvm/libraries/joomla/environment/request.php
on line
577
Deprecated
: Non-static method JModuleHelper::getModules() should not be called statically, assuming $this from incompatible context in
/home/nadv/public_html/nvm/libraries/joomla/document/html/html.php
on line
272
Deprecated
: Non-static method JModuleHelper::_load() should not be called statically, assuming $this from incompatible context in
/home/nadv/public_html/nvm/libraries/joomla/application/module/helper.php
on line
88
Deprecated
: Non-static method JRequest::getBool() should not be called statically, assuming $this from incompatible context in
/home/nadv/public_html/nvm/libraries/joomla/application/module/helper.php
on line
97
Deprecated
: Non-static method JRequest::getVar() should not be called statically, assuming $this from incompatible context in
/home/nadv/public_html/nvm/libraries/joomla/environment/request.php
on line
217
Deprecated
: Non-static method JRequest::_cleanVar() should not be called statically, assuming $this from incompatible context in
/home/nadv/public_html/nvm/libraries/joomla/environment/request.php
on line
151
Deprecated
: Non-static method JFilterInput::getInstance() should not be called statically, assuming $this from incompatible context in
/home/nadv/public_html/nvm/libraries/joomla/environment/request.php
on line
577
Deprecated
: Non-static method JModuleHelper::getModules() should not be called statically, assuming $this from incompatible context in
/home/nadv/public_html/nvm/libraries/joomla/document/html/html.php
on line
272
Deprecated
: Non-static method JModuleHelper::_load() should not be called statically, assuming $this from incompatible context in
/home/nadv/public_html/nvm/libraries/joomla/application/module/helper.php
on line
88
Deprecated
: Non-static method JRequest::getBool() should not be called statically, assuming $this from incompatible context in
/home/nadv/public_html/nvm/libraries/joomla/application/module/helper.php
on line
97
Deprecated
: Non-static method JRequest::getVar() should not be called statically, assuming $this from incompatible context in
/home/nadv/public_html/nvm/libraries/joomla/environment/request.php
on line
217
Deprecated
: Non-static method JRequest::_cleanVar() should not be called statically, assuming $this from incompatible context in
/home/nadv/public_html/nvm/libraries/joomla/environment/request.php
on line
151
Deprecated
: Non-static method JFilterInput::getInstance() should not be called statically, assuming $this from incompatible context in
/home/nadv/public_html/nvm/libraries/joomla/environment/request.php
on line
577
Deprecated
: Non-static method JModuleHelper::getModules() should not be called statically, assuming $this from incompatible context in
/home/nadv/public_html/nvm/libraries/joomla/document/html/html.php
on line
272
Deprecated
: Non-static method JModuleHelper::_load() should not be called statically, assuming $this from incompatible context in
/home/nadv/public_html/nvm/libraries/joomla/application/module/helper.php
on line
88
Deprecated
: Non-static method JRequest::getBool() should not be called statically, assuming $this from incompatible context in
/home/nadv/public_html/nvm/libraries/joomla/application/module/helper.php
on line
97
Deprecated
: Non-static method JRequest::getVar() should not be called statically, assuming $this from incompatible context in
/home/nadv/public_html/nvm/libraries/joomla/environment/request.php
on line
217
Deprecated
: Non-static method JRequest::_cleanVar() should not be called statically, assuming $this from incompatible context in
/home/nadv/public_html/nvm/libraries/joomla/environment/request.php
on line
151
Deprecated
: Non-static method JFilterInput::getInstance() should not be called statically, assuming $this from incompatible context in
/home/nadv/public_html/nvm/libraries/joomla/environment/request.php
on line
577
Deprecated
: Non-static method JModuleHelper::getModules() should not be called statically, assuming $this from incompatible context in
/home/nadv/public_html/nvm/libraries/joomla/document/html/html.php
on line
272
Deprecated
: Non-static method JModuleHelper::_load() should not be called statically, assuming $this from incompatible context in
/home/nadv/public_html/nvm/libraries/joomla/application/module/helper.php
on line
88
Deprecated
: Non-static method JRequest::getBool() should not be called statically, assuming $this from incompatible context in
/home/nadv/public_html/nvm/libraries/joomla/application/module/helper.php
on line
97
Deprecated
: Non-static method JRequest::getVar() should not be called statically, assuming $this from incompatible context in
/home/nadv/public_html/nvm/libraries/joomla/environment/request.php
on line
217
Deprecated
: Non-static method JRequest::_cleanVar() should not be called statically, assuming $this from incompatible context in
/home/nadv/public_html/nvm/libraries/joomla/environment/request.php
on line
151
Deprecated
: Non-static method JFilterInput::getInstance() should not be called statically, assuming $this from incompatible context in
/home/nadv/public_html/nvm/libraries/joomla/environment/request.php
on line
577
Deprecated
: Non-static method JModuleHelper::getModules() should not be called statically, assuming $this from incompatible context in
/home/nadv/public_html/nvm/libraries/joomla/document/html/html.php
on line
272
Deprecated
: Non-static method JModuleHelper::_load() should not be called statically, assuming $this from incompatible context in
/home/nadv/public_html/nvm/libraries/joomla/application/module/helper.php
on line
88
Deprecated
: Non-static method JRequest::getBool() should not be called statically, assuming $this from incompatible context in
/home/nadv/public_html/nvm/libraries/joomla/application/module/helper.php
on line
97
Deprecated
: Non-static method JRequest::getVar() should not be called statically, assuming $this from incompatible context in
/home/nadv/public_html/nvm/libraries/joomla/environment/request.php
on line
217
Deprecated
: Non-static method JRequest::_cleanVar() should not be called statically, assuming $this from incompatible context in
/home/nadv/public_html/nvm/libraries/joomla/environment/request.php
on line
151
Deprecated
: Non-static method JFilterInput::getInstance() should not be called statically, assuming $this from incompatible context in
/home/nadv/public_html/nvm/libraries/joomla/environment/request.php
on line
577
Deprecated
: Non-static method JModuleHelper::getModules() should not be called statically, assuming $this from incompatible context in
/home/nadv/public_html/nvm/libraries/joomla/document/html/html.php
on line
272
Deprecated
: Non-static method JModuleHelper::_load() should not be called statically, assuming $this from incompatible context in
/home/nadv/public_html/nvm/libraries/joomla/application/module/helper.php
on line
88
Deprecated
: Non-static method JRequest::getBool() should not be called statically, assuming $this from incompatible context in
/home/nadv/public_html/nvm/libraries/joomla/application/module/helper.php
on line
97
Deprecated
: Non-static method JRequest::getVar() should not be called statically, assuming $this from incompatible context in
/home/nadv/public_html/nvm/libraries/joomla/environment/request.php
on line
217
Deprecated
: Non-static method JRequest::_cleanVar() should not be called statically, assuming $this from incompatible context in
/home/nadv/public_html/nvm/libraries/joomla/environment/request.php
on line
151
Deprecated
: Non-static method JFilterInput::getInstance() should not be called statically, assuming $this from incompatible context in
/home/nadv/public_html/nvm/libraries/joomla/environment/request.php
on line
577
Deprecated
: Non-static method JModuleHelper::getModules() should not be called statically, assuming $this from incompatible context in
/home/nadv/public_html/nvm/libraries/joomla/document/html/html.php
on line
272
Deprecated
: Non-static method JModuleHelper::_load() should not be called statically, assuming $this from incompatible context in
/home/nadv/public_html/nvm/libraries/joomla/application/module/helper.php
on line
88
Deprecated
: Non-static method JRequest::getBool() should not be called statically, assuming $this from incompatible context in
/home/nadv/public_html/nvm/libraries/joomla/application/module/helper.php
on line
97
Deprecated
: Non-static method JRequest::getVar() should not be called statically, assuming $this from incompatible context in
/home/nadv/public_html/nvm/libraries/joomla/environment/request.php
on line
217
Deprecated
: Non-static method JRequest::_cleanVar() should not be called statically, assuming $this from incompatible context in
/home/nadv/public_html/nvm/libraries/joomla/environment/request.php
on line
151
Deprecated
: Non-static method JFilterInput::getInstance() should not be called statically, assuming $this from incompatible context in
/home/nadv/public_html/nvm/libraries/joomla/environment/request.php
on line
577
Deprecated
: Non-static method JModuleHelper::getModules() should not be called statically, assuming $this from incompatible context in
/home/nadv/public_html/nvm/libraries/joomla/document/html/html.php
on line
272
Deprecated
: Non-static method JModuleHelper::_load() should not be called statically, assuming $this from incompatible context in
/home/nadv/public_html/nvm/libraries/joomla/application/module/helper.php
on line
88
Deprecated
: Non-static method JRequest::getBool() should not be called statically, assuming $this from incompatible context in
/home/nadv/public_html/nvm/libraries/joomla/application/module/helper.php
on line
97
Deprecated
: Non-static method JRequest::getVar() should not be called statically, assuming $this from incompatible context in
/home/nadv/public_html/nvm/libraries/joomla/environment/request.php
on line
217
Deprecated
: Non-static method JRequest::_cleanVar() should not be called statically, assuming $this from incompatible context in
/home/nadv/public_html/nvm/libraries/joomla/environment/request.php
on line
151
Deprecated
: Non-static method JFilterInput::getInstance() should not be called statically, assuming $this from incompatible context in
/home/nadv/public_html/nvm/libraries/joomla/environment/request.php
on line
577
Deprecated
: Non-static method JModuleHelper::getModules() should not be called statically, assuming $this from incompatible context in
/home/nadv/public_html/nvm/libraries/joomla/document/html/html.php
on line
272
Deprecated
: Non-static method JModuleHelper::_load() should not be called statically, assuming $this from incompatible context in
/home/nadv/public_html/nvm/libraries/joomla/application/module/helper.php
on line
88
Deprecated
: Non-static method JRequest::getBool() should not be called statically, assuming $this from incompatible context in
/home/nadv/public_html/nvm/libraries/joomla/application/module/helper.php
on line
97
Deprecated
: Non-static method JRequest::getVar() should not be called statically, assuming $this from incompatible context in
/home/nadv/public_html/nvm/libraries/joomla/environment/request.php
on line
217
Deprecated
: Non-static method JRequest::_cleanVar() should not be called statically, assuming $this from incompatible context in
/home/nadv/public_html/nvm/libraries/joomla/environment/request.php
on line
151
Deprecated
: Non-static method JFilterInput::getInstance() should not be called statically, assuming $this from incompatible context in
/home/nadv/public_html/nvm/libraries/joomla/environment/request.php
on line
577
Deprecated
: Non-static method JModuleHelper::getModules() should not be called statically, assuming $this from incompatible context in
/home/nadv/public_html/nvm/libraries/joomla/document/html/html.php
on line
272
Deprecated
: Non-static method JModuleHelper::_load() should not be called statically, assuming $this from incompatible context in
/home/nadv/public_html/nvm/libraries/joomla/application/module/helper.php
on line
88
Deprecated
: Non-static method JRequest::getBool() should not be called statically, assuming $this from incompatible context in
/home/nadv/public_html/nvm/libraries/joomla/application/module/helper.php
on line
97
Deprecated
: Non-static method JRequest::getVar() should not be called statically, assuming $this from incompatible context in
/home/nadv/public_html/nvm/libraries/joomla/environment/request.php
on line
217
Deprecated
: Non-static method JRequest::_cleanVar() should not be called statically, assuming $this from incompatible context in
/home/nadv/public_html/nvm/libraries/joomla/environment/request.php
on line
151
Deprecated
: Non-static method JFilterInput::getInstance() should not be called statically, assuming $this from incompatible context in
/home/nadv/public_html/nvm/libraries/joomla/environment/request.php
on line
577
Deprecated
: Non-static method JModuleHelper::getModules() should not be called statically, assuming $this from incompatible context in
/home/nadv/public_html/nvm/libraries/joomla/document/html/html.php
on line
272
Deprecated
: Non-static method JModuleHelper::_load() should not be called statically, assuming $this from incompatible context in
/home/nadv/public_html/nvm/libraries/joomla/application/module/helper.php
on line
88
Deprecated
: Non-static method JRequest::getBool() should not be called statically, assuming $this from incompatible context in
/home/nadv/public_html/nvm/libraries/joomla/application/module/helper.php
on line
97
Deprecated
: Non-static method JRequest::getVar() should not be called statically, assuming $this from incompatible context in
/home/nadv/public_html/nvm/libraries/joomla/environment/request.php
on line
217
Deprecated
: Non-static method JRequest::_cleanVar() should not be called statically, assuming $this from incompatible context in
/home/nadv/public_html/nvm/libraries/joomla/environment/request.php
on line
151
Deprecated
: Non-static method JFilterInput::getInstance() should not be called statically, assuming $this from incompatible context in
/home/nadv/public_html/nvm/libraries/joomla/environment/request.php
on line
577
Deprecated
: Non-static method JModuleHelper::getModules() should not be called statically, assuming $this from incompatible context in
/home/nadv/public_html/nvm/libraries/joomla/document/html/html.php
on line
272
Deprecated
: Non-static method JModuleHelper::_load() should not be called statically, assuming $this from incompatible context in
/home/nadv/public_html/nvm/libraries/joomla/application/module/helper.php
on line
88
Deprecated
: Non-static method JRequest::getBool() should not be called statically, assuming $this from incompatible context in
/home/nadv/public_html/nvm/libraries/joomla/application/module/helper.php
on line
97
Deprecated
: Non-static method JRequest::getVar() should not be called statically, assuming $this from incompatible context in
/home/nadv/public_html/nvm/libraries/joomla/environment/request.php
on line
217
Deprecated
: Non-static method JRequest::_cleanVar() should not be called statically, assuming $this from incompatible context in
/home/nadv/public_html/nvm/libraries/joomla/environment/request.php
on line
151
Deprecated
: Non-static method JFilterInput::getInstance() should not be called statically, assuming $this from incompatible context in
/home/nadv/public_html/nvm/libraries/joomla/environment/request.php
on line
577
Deprecated
: Non-static method JModuleHelper::getModules() should not be called statically, assuming $this from incompatible context in
/home/nadv/public_html/nvm/libraries/joomla/document/html/html.php
on line
272
Deprecated
: Non-static method JModuleHelper::_load() should not be called statically, assuming $this from incompatible context in
/home/nadv/public_html/nvm/libraries/joomla/application/module/helper.php
on line
88
Deprecated
: Non-static method JRequest::getBool() should not be called statically, assuming $this from incompatible context in
/home/nadv/public_html/nvm/libraries/joomla/application/module/helper.php
on line
97
Deprecated
: Non-static method JRequest::getVar() should not be called statically, assuming $this from incompatible context in
/home/nadv/public_html/nvm/libraries/joomla/environment/request.php
on line
217
Deprecated
: Non-static method JRequest::_cleanVar() should not be called statically, assuming $this from incompatible context in
/home/nadv/public_html/nvm/libraries/joomla/environment/request.php
on line
151
Deprecated
: Non-static method JFilterInput::getInstance() should not be called statically, assuming $this from incompatible context in
/home/nadv/public_html/nvm/libraries/joomla/environment/request.php
on line
577
Deprecated
: Non-static method JModuleHelper::getModules() should not be called statically, assuming $this from incompatible context in
/home/nadv/public_html/nvm/libraries/joomla/document/html/html.php
on line
272
Deprecated
: Non-static method JModuleHelper::_load() should not be called statically, assuming $this from incompatible context in
/home/nadv/public_html/nvm/libraries/joomla/application/module/helper.php
on line
88
Deprecated
: Non-static method JRequest::getBool() should not be called statically, assuming $this from incompatible context in
/home/nadv/public_html/nvm/libraries/joomla/application/module/helper.php
on line
97
Deprecated
: Non-static method JRequest::getVar() should not be called statically, assuming $this from incompatible context in
/home/nadv/public_html/nvm/libraries/joomla/environment/request.php
on line
217
Deprecated
: Non-static method JRequest::_cleanVar() should not be called statically, assuming $this from incompatible context in
/home/nadv/public_html/nvm/libraries/joomla/environment/request.php
on line
151
Deprecated
: Non-static method JFilterInput::getInstance() should not be called statically, assuming $this from incompatible context in
/home/nadv/public_html/nvm/libraries/joomla/environment/request.php
on line
577
Deprecated
: Non-static method JModuleHelper::getModules() should not be called statically, assuming $this from incompatible context in
/home/nadv/public_html/nvm/libraries/joomla/document/html/html.php
on line
272
Deprecated
: Non-static method JModuleHelper::_load() should not be called statically, assuming $this from incompatible context in
/home/nadv/public_html/nvm/libraries/joomla/application/module/helper.php
on line
88
Deprecated
: Non-static method JRequest::getBool() should not be called statically, assuming $this from incompatible context in
/home/nadv/public_html/nvm/libraries/joomla/application/module/helper.php
on line
97
Deprecated
: Non-static method JRequest::getVar() should not be called statically, assuming $this from incompatible context in
/home/nadv/public_html/nvm/libraries/joomla/environment/request.php
on line
217
Deprecated
: Non-static method JRequest::_cleanVar() should not be called statically, assuming $this from incompatible context in
/home/nadv/public_html/nvm/libraries/joomla/environment/request.php
on line
151
Deprecated
: Non-static method JFilterInput::getInstance() should not be called statically, assuming $this from incompatible context in
/home/nadv/public_html/nvm/libraries/joomla/environment/request.php
on line
577
Deprecated
: Non-static method JModuleHelper::getModules() should not be called statically, assuming $this from incompatible context in
/home/nadv/public_html/nvm/libraries/joomla/document/html/html.php
on line
272
Deprecated
: Non-static method JModuleHelper::_load() should not be called statically, assuming $this from incompatible context in
/home/nadv/public_html/nvm/libraries/joomla/application/module/helper.php
on line
88
Deprecated
: Non-static method JRequest::getBool() should not be called statically, assuming $this from incompatible context in
/home/nadv/public_html/nvm/libraries/joomla/application/module/helper.php
on line
97
Deprecated
: Non-static method JRequest::getVar() should not be called statically, assuming $this from incompatible context in
/home/nadv/public_html/nvm/libraries/joomla/environment/request.php
on line
217
Deprecated
: Non-static method JRequest::_cleanVar() should not be called statically, assuming $this from incompatible context in
/home/nadv/public_html/nvm/libraries/joomla/environment/request.php
on line
151
Deprecated
: Non-static method JFilterInput::getInstance() should not be called statically, assuming $this from incompatible context in
/home/nadv/public_html/nvm/libraries/joomla/environment/request.php
on line
577
Deprecated
: Non-static method JModuleHelper::getModules() should not be called statically, assuming $this from incompatible context in
/home/nadv/public_html/nvm/libraries/joomla/document/html/html.php
on line
272
Deprecated
: Non-static method JModuleHelper::_load() should not be called statically, assuming $this from incompatible context in
/home/nadv/public_html/nvm/libraries/joomla/application/module/helper.php
on line
88
Deprecated
: Non-static method JRequest::getBool() should not be called statically, assuming $this from incompatible context in
/home/nadv/public_html/nvm/libraries/joomla/application/module/helper.php
on line
97
Deprecated
: Non-static method JRequest::getVar() should not be called statically, assuming $this from incompatible context in
/home/nadv/public_html/nvm/libraries/joomla/environment/request.php
on line
217
Deprecated
: Non-static method JRequest::_cleanVar() should not be called statically, assuming $this from incompatible context in
/home/nadv/public_html/nvm/libraries/joomla/environment/request.php
on line
151
Deprecated
: Non-static method JFilterInput::getInstance() should not be called statically, assuming $this from incompatible context in
/home/nadv/public_html/nvm/libraries/joomla/environment/request.php
on line
577
Deprecated
: Non-static method JModuleHelper::getModules() should not be called statically, assuming $this from incompatible context in
/home/nadv/public_html/nvm/libraries/joomla/document/html/html.php
on line
272
Deprecated
: Non-static method JModuleHelper::_load() should not be called statically, assuming $this from incompatible context in
/home/nadv/public_html/nvm/libraries/joomla/application/module/helper.php
on line
88
Deprecated
: Non-static method JRequest::getBool() should not be called statically, assuming $this from incompatible context in
/home/nadv/public_html/nvm/libraries/joomla/application/module/helper.php
on line
97
Deprecated
: Non-static method JRequest::getVar() should not be called statically, assuming $this from incompatible context in
/home/nadv/public_html/nvm/libraries/joomla/environment/request.php
on line
217
Deprecated
: Non-static method JRequest::_cleanVar() should not be called statically, assuming $this from incompatible context in
/home/nadv/public_html/nvm/libraries/joomla/environment/request.php
on line
151
Deprecated
: Non-static method JFilterInput::getInstance() should not be called statically, assuming $this from incompatible context in
/home/nadv/public_html/nvm/libraries/joomla/environment/request.php
on line
577
Deprecated
: Non-static method JModuleHelper::getModules() should not be called statically, assuming $this from incompatible context in
/home/nadv/public_html/nvm/libraries/joomla/document/html/html.php
on line
272
Deprecated
: Non-static method JModuleHelper::_load() should not be called statically, assuming $this from incompatible context in
/home/nadv/public_html/nvm/libraries/joomla/application/module/helper.php
on line
88
Deprecated
: Non-static method JRequest::getBool() should not be called statically, assuming $this from incompatible context in
/home/nadv/public_html/nvm/libraries/joomla/application/module/helper.php
on line
97
Deprecated
: Non-static method JRequest::getVar() should not be called statically, assuming $this from incompatible context in
/home/nadv/public_html/nvm/libraries/joomla/environment/request.php
on line
217
Deprecated
: Non-static method JRequest::_cleanVar() should not be called statically, assuming $this from incompatible context in
/home/nadv/public_html/nvm/libraries/joomla/environment/request.php
on line
151
Deprecated
: Non-static method JFilterInput::getInstance() should not be called statically, assuming $this from incompatible context in
/home/nadv/public_html/nvm/libraries/joomla/environment/request.php
on line
577